WE CAN MAKE YOUR DREAM A REALITY.
DREAMING OF
BECOMING A MODEL?
What Is Commercial Modelling and the Entertainment Industry?
Commercial modelling and the entertainment industry encompass fields that hire individuals to showcase products, services, or talents. These industries aim to connect relatable people with audiences, allowing consumers to envision themselves using products, enjoying services, or appreciating the skills and talents of individuals in various entertainment sectors.
Seeking the Right Agency and Opportunities?
Embarking on a career in the modelling or entertainment industry can be challenging and bewildering. However, rest assured, we're here to provide comprehensive support. As a prominent support service in the United Kingdom, we've been guiding aspiring talent for over 15 years, helping them realise their potential, secure agency contracts, or confidently pursue freelance opportunities.

At New Look Models, we offer guidance on your potential, pinpoint niches that align with your strengths, and, if you're dedicated to pursuing a career in the modelling or entertainment industry, assist you in crafting and establishing your personalised, professional portfolio. We go beyond just modelling and extend our services to those interested in the talent and entertainment sectors, ensuring that you have the resources and knowledge to excel in your chosen path.

Moreover, we provide information on casting agencies, which offer a unique opportunity compared to traditional modelling agencies. Casting agencies broaden your horizons by presenting more choices for roles in the entertainment, television, and movie industries. This diversity can be a valuable asset, opening doors to a wider array of opportunities and helping you make the most of your talent and potential in the world of entertainment. Whether you aspire to shine as a model or seek success in the talent and entertainment arena, we are here to support your journey.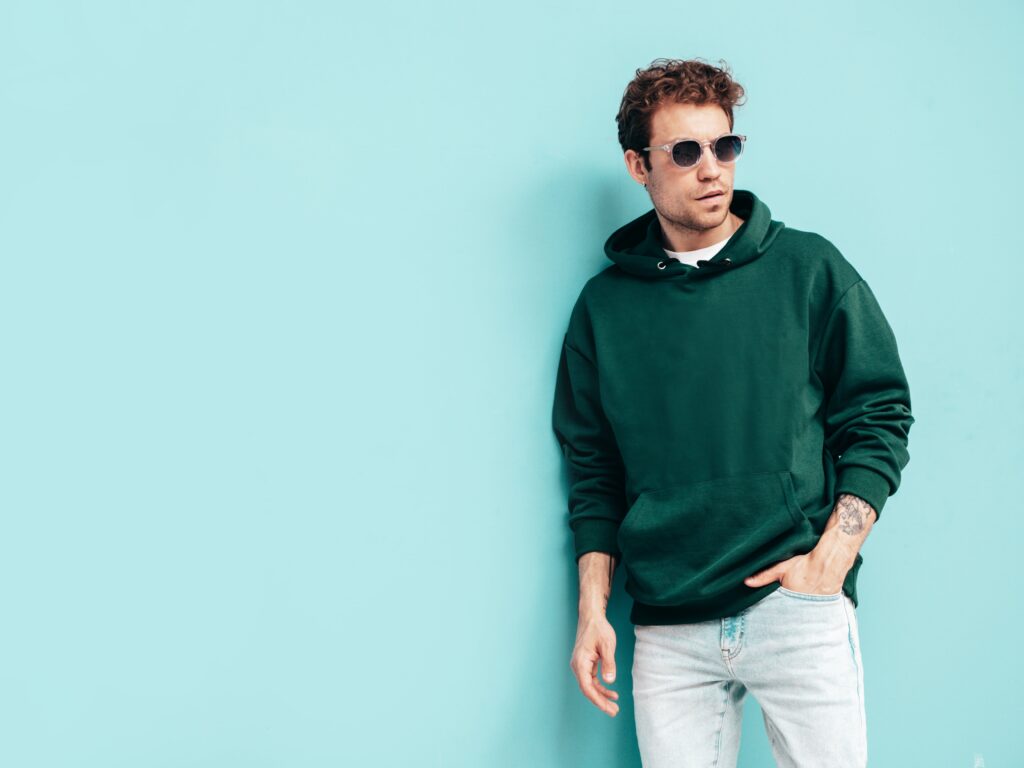 We possess more than 15 years of experience collaborating with emerging talents in the industry.
If you register today we can assess your modelling potential.
We can help you build a professional portfolio – budgets to suit.
We can help you build a professional portfolio – budgets to suit.
My recent visit to New Look Talent's has been nothing short of transformative! The staff was incredibly friendly and professional. They took the time to assess my potential and guided me on how to build my modelling portfolio step by step. Thanks to their expertise, I've since found work in the industry. Highly recommended for anyone with dreams of making it in modelling.
I recently visited New Look Talent's Manchester studio, and it was an enlightening and enriching experience. The team here is adept at assessing your strengths and weaknesses, tailoring your portfolio accordingly. While not an absolute five-star experience, it's definitely worth considering if you're looking to kickstart your modelling career and find work opportunities.
New Look Talent in London was an amazing experience. The staff was so encouraging and dedicated to helping me realise my potential as a model. They made me feel comfortable and confident during the assessment, and the portfolio they helped me build has opened up numerous work opportunities. A must-visit for aspiring models!
I travelled all the way from Newcastle to the Manchester studio of New Look Talent, and it was worth every mile! The studio provided an excellent assessment of my potential as a model and offered valuable insights into portfolio development. While the journey was a bit tiring, the results are promising, and I'm starting to find modelling work.
New Look Talent is hands down the best place to start your modelling journey. The staff's attention to detail, professionalism, and expertise are second to none. They helped me build a stunning portfolio and provided guidance that was tailored to my unique style. I'm beyond grateful for their support, and I've already found some modelling work.
"Our Modelling Library is an indispensable resource for aspiring models, offering a comprehensive collection of in-depth insights curated by our industry experts. It receives regular updates and encompasses guidance on a wide range of topics, from getting started to maintaining excellence in modelling. Simply select a category of interest to explore further."